Missed some Social News last week? Not feeling up to speed?
Don't worry, we have all the previous weeks social news, that we felt was important, so you can start the week right.
FACEBOOK
Facebook Confirms Testing Call Button for Online Video Chat
Facebook Call Button has rolled out to some users to make video calls through the social network. The "Call" button is located next to the Message option on Facebook's Timeline layout.
According to a Facebook spokeperson, it is only a test, so it is not yet confirmed whether it will become officially part of the Timeline or not.
Last Monday, Facebook acquired the Israeli face recognition company, Face.com. After about a month of rumors,  Face.com has finally agreed to be scooped up as a part of Facebook's continued acquisition and spending spree.
Face.com blog reads, "By working with Facebook directly, and joining their team, we'll have more opportunities to build amazing products that will be employed by consumers".  It also included a big shout to third-party developers too.  "We love you guys, and the plan is to continue to support our developer community."
Facebook Now Lets You Edit Comments
Good news arrived to Facebooks users last Thursday; the ability to edit comments. So if you're someone who has a tendency to make regrettable comments, commits typos whether you're drunk, sleepy or just because, Facebook's new ability to edit comments should be a good news for you.
With the new editing feature, you can click the "X" button on a comment any time, and you'll get an option to edit it. However, your previous comments won't be hidden entirely as this editing feature will also allow you and other users to view the comments editing history.
TWITTER
Twitter Experiences 2-Hour Unplanned Outage
Last Friday morning, Twitter's Service went down and up multiple-times  in a two-hour period beginning around 9 AM PDT. According to Twitter, the outage's cause wasn't because of an attack, as speculated, but a failure within Twitter's system. According to their blog, it was a "cascading bug" with an effect that isn't confined to a particular software element, but rather its effect "cascades" into other element as well.
VP Engineering Rawazdeh offered his sincerest apologies in behalf of the company for this outage.
Twitter has been stable since that outage.
STUMBLEUPON
Stumbleupon Rolls Out Change to Stumbling Process
Last Monday, we pointed out on a Search Engine Journal post that StumbleUpon made a minor change to their stumbling process. Stumbleupon now recommends sites and interests based on your stumbling history.
This means that you are likely to get a prompt message that recommends a site and a related interest when you have been stumbling onto a site or interest multiple times.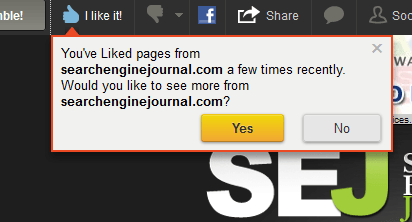 LINKEDIN
HookFlash Brings Video Calling to Linkedin Networks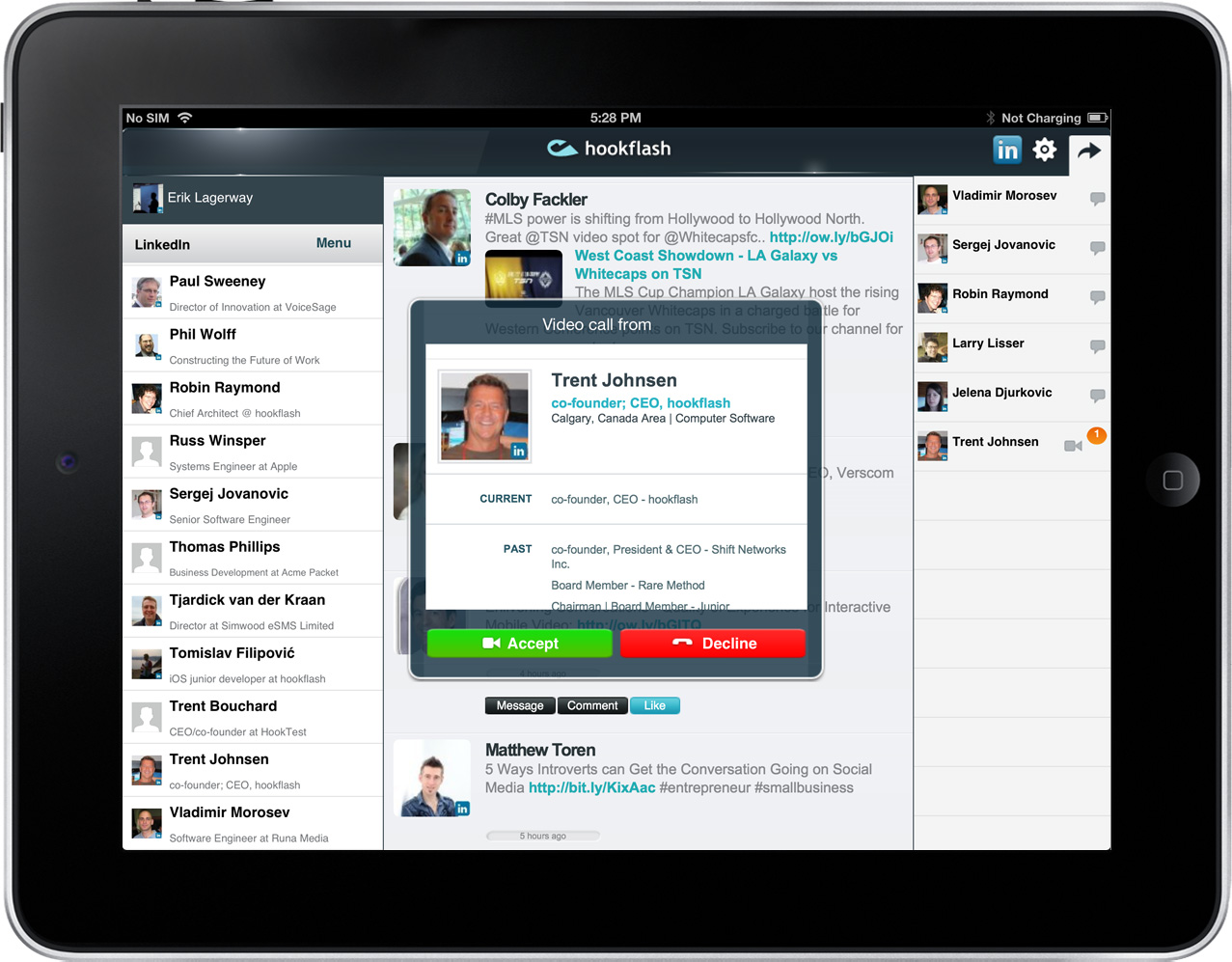 Hookflash,  a P2P communication service, was pleased to announce the launch of HookFlash app for the iPad integrated with LinkedIn. Linkedin Blog explained that "Hookflash for LinkedIn means no more searching for contact details, dialing multiple office and mobile numbers, or paying for expensive long-distance and roaming fees. Simply tap the LinkedIn contact you want to reach on Hookflash and instantly chat with them (video, voice and text)."
LinkedIn Management for Enhanced Social Networking Through Hootsuite
Last Tuesday, Hootsuite extended its Linkedin Integration capabilities, allowing 4 million users the ability to manage and maintain company pages.
Users can now monitor, schedule, and post to company pages.
All you need to do to get started is:
Authenticate your account
Add a stream to the dashboard
Choose the desired company profile
Select streams, Company Updates, or Scheduled Updates
According to Ryan Holmes, CEO of Hootsuite, they are always looking for new ways to streamline communication across the entire organization, and they are building a solution to achieve this vision.
Make sure to subscribe to our rss and check our blog regularly, as well as follow us on Facebook and Twitter to keep up to date with important happenings in social media.
Did we miss something you felt was important from last week, if so, please let us know in the comments below.
Written by